To create a successful retail small business, you must support both in-person and online sales. The challenge is in finding a POS that supports both channels.
With so many POS vendors out there, it's easy to get confused. Unfortunately, some POS software is meant for in-person sales only, while others only support online sales. You need to find a POS solution that works for your unique business and the sales channels it commonly utilizes.
Fortunately, we've helped thousands of retail businesses orient towards a targeted POS solution designed to streamline the customer experience and create a more profitable business. Whether it's your first POS purchase or you're replacing a legacy solution, we offer a solution that covers all your needs right now and for the future.
Retail POS Software: Top Solutions for In-Person and eCommerce
Of course, we know that we're not the only POS provider. Here is a top-line overview of the top retail point of sale solutions that support both in-person and online sales.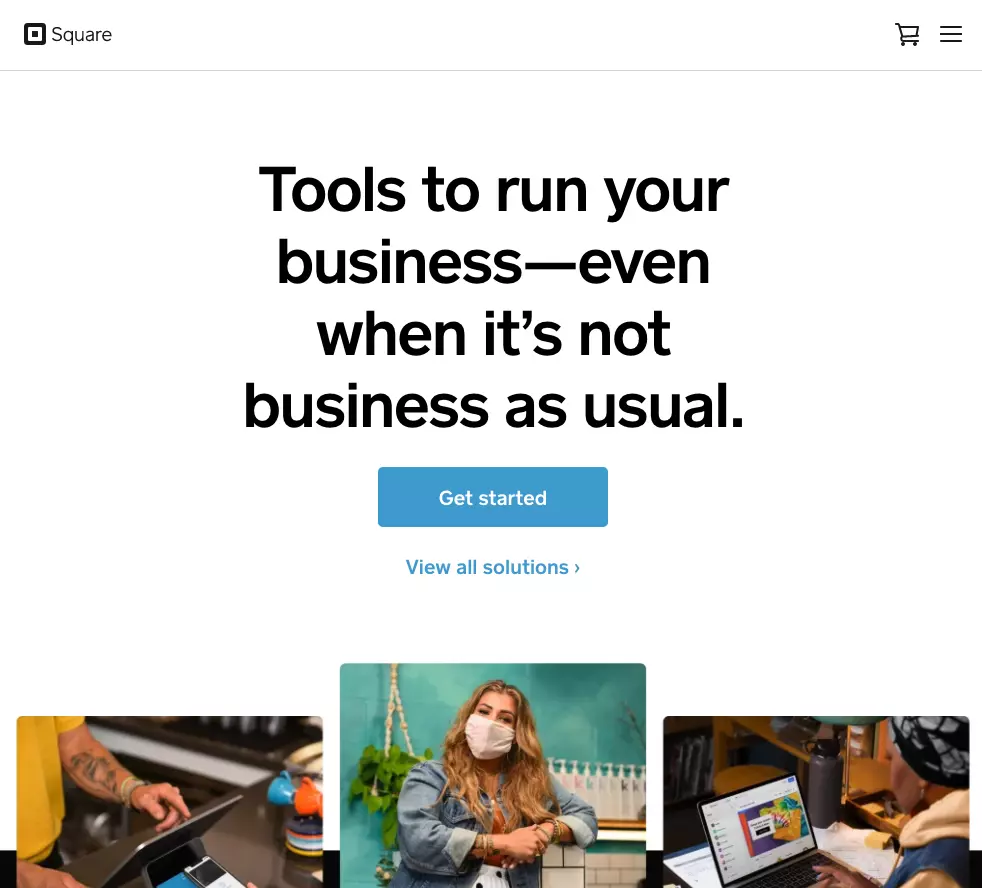 Square is one of the most popular payment solutions for in-person and online sales. This system is easy to set up, well-organized, and easy to manage. When Jack Dorsey created Square in 2009, he envisioned a system that would allow for on-the-spot credit card payments via a "little white reader." Today, his company offers complete solutions for both in-person and online transactions.
Features:
Easy Payment Processing
Fraud Prevention
Dispute Management
Inventory Management
Customer Directory
Team Management
Square Support
Additionally, Square offers add-ons for small businesses, including payroll, business debit card, marketing management, customer loyalty rewards, and gift cards.
Benefits: Square is built on a mobile platform. This means that you can take it wherever you go. For example, if you're traveling to a pop-up shop for the weekend, Square can travel with you. Likewise, Square offers robust support for online sales.
The ability to receive payments from anywhere, at any time, is huge for a small business owner. I can easily add my clients to our address book and keep their credit card on file. Square is a great solution for small business owners who want to ensure that they get paid easily, regularly, and without burdening clients - Capterra Review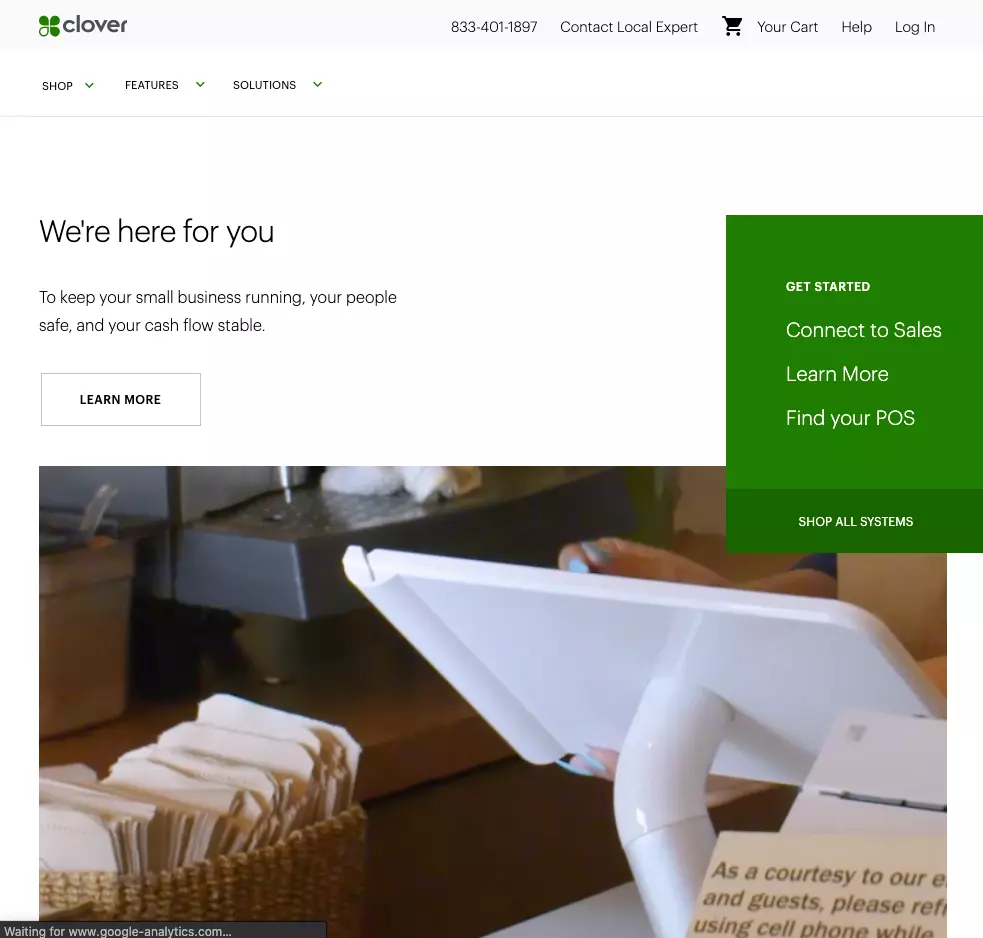 Clover is a cloud-based Android POS. Easily take orders, accept payments, organize your inventory, and manage employees. Clover comes equipped with all the basics, giving your business what it needs to get started right away. Additionally, because the software syncs with the cloud, you can access sales reports, deposits, and other data wherever business takes you – in-person or online.
Features:
POS Software and Hardware
Payment Processing
Integrated Applications
Clover Partner Applications
Employee Tracking
Virtual Terminals
Online Orders
Benefits: Clover is customizable for most businesses. In this way, you can build the system you need now and expand as your business grows.
Clover is an excellent choice for small to medium-sized businesses in need of a reliable and cost-effective solution. The system offers powerful integrations and, once implemented, you will be amazed by what this system can do. Clover works brilliantly and continues to power the sales desk at our three stores – Capterra Review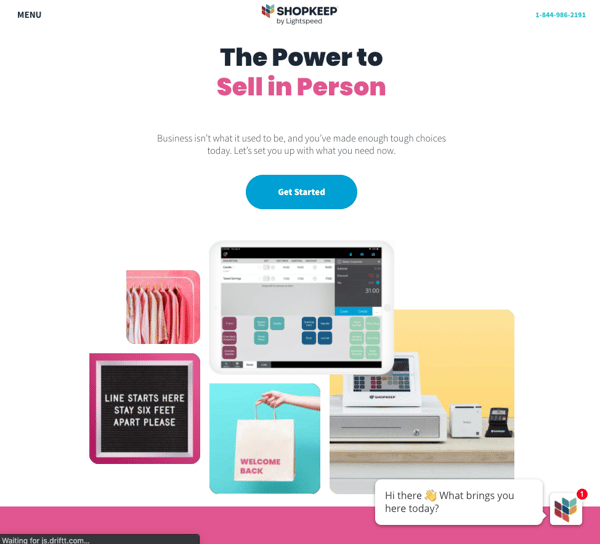 Established in 2008, ShopKeep is a cloud-based POS solution that supports more than 23,000 businesses, including retail, coffee shops, restaurants, and bars. ShopKeep currently serves small businesses in both the United States and Canada.
Features:
Payment Processing
Inventory Tracking
Powerful Integrations
Sales Reports
Employee Tracking
Email Receipts
Gift Cards
Benefits: ShopKeep users can customize their POS software. ShopKeep offers the tools needed for small businesses to succeed. Whether you manage an online store or offer in-person sales, ShopKeep easily adapts to all business types/environments.
In just a few months, we've saved thousands of dollars by using ShopKeep. ShopKeep has helped us keep up with our large increase in demand and its scalability and ease-of-use means that it will be around for many years to come - Capterra Review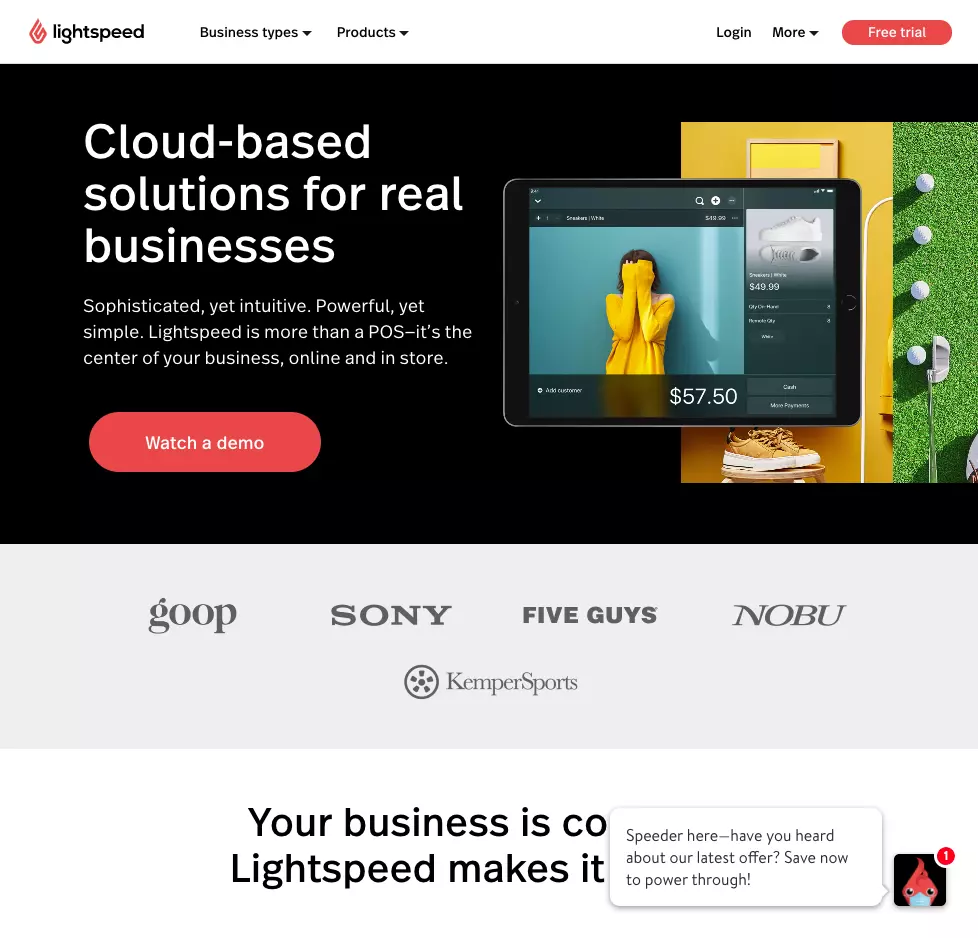 Lightspeed was founded in 2005 by Dax Dasilva. To date, the company employs more than 900 team members. LightSpeed offers powerful POS software and other online sales solutions for growing retail businesses.
Features:
Loyalty Program
Inventory Management
Powerful Reporting
Safe Payments
Multiple Location Management
eCommerce Shop
Support
Benefits: Lightspeed caters to businesses of all shapes and sizes, including multi-site retail locations and restaurants. This POS provides both front-end and back-end management tools to streamline business success.
LightSpeed has proven to be an extremely stable POS system. Downtime has been minimal and support teams are quick to respond. With the stability of the software and the advanced insights into sales trends, we are able to understand and merchandising and inventory needs at a much more granular level - Capterra Review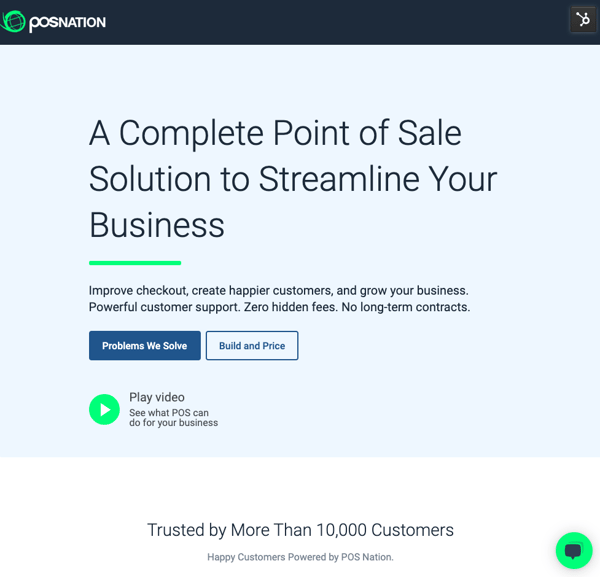 Founded in 2001, POS Nation currently serves more than 10,000 retail businesses across all 50 states. Even those POS Nation has been around since 2001, we still have that startup and small business mentality. We understand the basic needs of a new business, as well as the unique complexities of established businesses.
We've worked with small businesses and industry-leading enterprises to create customized solutions. Additionally, we provide service-driven and complete point of sale support. In this way, we've taken all the guesswork out of implementing and managing a powerful point of sale solution – simply lean on our powerful customer support to get all your questions answered.
Features:
Industry-Specific Software
Pre-Loaded Inventory
Loss Prevention
Fully Configured Hardware
Integrated Payment Processing
Payment Processing
Powerful Customer Support
Benefits: POS Nation handles system setup, training, payments, warranties, and everything else in between. We know that we are responsible for every aspect of your point of sale system and will work with you to create a system that exceeds expectations.
I've been using POS Nation for more than 15 years. This software is easy to use and allows for quick employee training. Every other POS that I've looked at has been overcomplicated and hard to use. The software has all the features I need to run a successful business - Capterra Review
Get Started With POS Nation
Getting started with POS Nation has never been easier. Our POS Nation's turnkey solutions give businesses all the hardware, software, and payment processing needed to build and manage a successful business. Streamline business, improve efficiency, and create happier customers – it's that easy!
Considered a purveyor of fine tobaccos, Tinder Box offers a premium assortment of cigars, tobaccos, and vapor products. With six locations in the Carolinas, Tinder Box uses POS Nation's point of sale solution to track inventory, make purchasing decisions, consolidate its multiple locations, and manage labor.
To get started, we recommend completing our simple system build below.