How Coronavirus is Changing the Retail Industry
Jul 07, 2020
•
4 min read
The coronavirus pandemic has caused people around the world to make changes to their daily lives.
We've reconsidered how we do things, we've seen new regulations in action when out in public, and we're doing what we can to stay healthy and keep others safe.
That said, the retail industry is experiencing its own specific changes. As a small business owner, you may want to stay up-to-date on what's here to stay — and consider permanent changes in your own store.
Ditching Paper and Direct Contact
It's no secret that cash isn't very clean. And especially in the midst of a pandemic, people don't want to be passing currency back and forth.
Many small businesses have already stopped accepting cash, and we predict that several small business owners will follow and enforce this same rule.
The truth is, sanitizing cash is extremely expensive — and accepting it is just too risky. But cash aside, all payment methods will likely change knowing how contagious the virus is.
Even if paying with a credit or debit card, people want to eliminate unnecessary person-to-person contact. So rather than taking a customer's card, swiping it yourself, and then handing it back, it's best to have a customer-facing pinpad that allows them to make their own payments.
Signing for card payments was already being phased out, however, business owners who use tablets or other mobile devices for checkout may be eliminating extra steps in their transactions.
Interested in contactless pay? POS Nation customers can contact customercare@posnation.com to add on this feature!
Moving Business From In-Store to Online
The coronavirus pandemic has resulted in an exceptional increase in online sales, which is causing more small businesses to take the leap to ecommerce.
Even with retail businesses reopening their doors, there are many consumers who are immunocompromised and/or simply nervous about in-store shopping.
(This not only applies to customers, but you may have employees with a similar mindset. Their health and safety is important, too!)
If your small business has an online store, you can easily make up for the decrease in foot traffic. And at the end of the day, customers will appreciate you taking the extra step to keep everyone safe.
Using an online shopping platform such as Shopify is simple as long as your point of sale system has ecommerce integration.
If you're a POS Nation customer who is interested in ecommerce integration, get in touch with us at customercare@posnation.com to activate this feature.
Retail Stocking Delays and Changes
Many businesses have had to reconsider what they're offering and determine what's worth bringing in.
With countries we receive goods from taking a notable hit, some products may not be as accessible as they were before the pandemic.
International relationships will change, and even if they remain, there may be long delays in receiving products to stock your shelves.
No matter what decision retailers make, it's wise to take a look at what you're selling, your profits, and what's worth keeping in stock moving forward.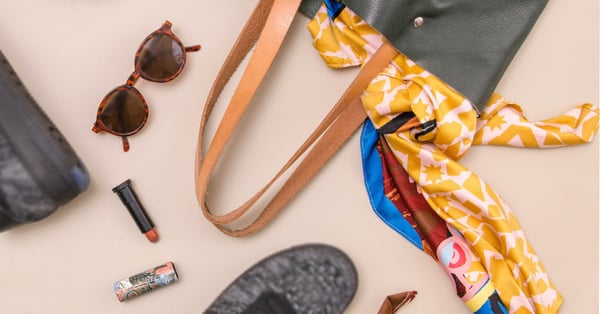 Decline in Luxury Purchases
While mandatory quarantines and stay-at-home orders have mostly come to an end, it's important to remember that a large percentage of the U.S. has been negatively impacted financially by the coronavirus pandemic.
People have lost their jobs, drained their savings, or are now paying large medical bills — which means that "extra" spending may be cut down to a minimum.
People have taken up hobbies such as gardening, exercising, and playing board games while spending more time in their homes. But there are other things you may not need when you're not going out as much, like makeup, hair accessories, clothes, shoes, and other non-essentials.
This prediction is subjective, of course, especially when looking at the increase in liquor sales throughout quarantine. However, it's safe to say that most families chose to purchase the essentials during this time, such as toilet paper and non-perishables.
Closing Fitting Rooms for Good
Many clothing stores and boutiques have closed their fitting rooms to prevent the spread of the virus, but what if this precaution is here to stay?
Think about it. It's no different than currency. Customers usually grab multiple pieces of clothing to try on. The items they don't purchase go back to the sales floor, and another customer could come by and want to try on the same items. At the end of the day, each piece of clothing has likely been touched multiple times by several people.
Keeping track of each person's activity plus sanitizing clothing and hangers is too much for a small business, which is why closing fitting rooms has been the best option.
Larger retailers have already been experimenting with virtual and online fitting rooms, letting consumers try clothes on and get a closer look without actually touching them.
An in-store virtual experience will likely break the bank for a small business, but those who have a successful online presence may want to experiment with adding this to their website.
It's hard to say whether this trend will gain popularity or not, however, it's likely due to the severity of the coronavirus pandemic.
Upgrading to a Retail POS System
While these industry changes may sound overwhelming, they're easy to initiate if your business has a custom point of sale solution. Your retail system should be designed with your store in mind, ensuring that all the features you need are baked right in.
POS Nation's all-in-one retail solution does just that. Our team works to get to know your business and its needs, recommending the perfect system to set you up for success.
Contactless pay, ecommerce, vendor management, and inventory tracking are just a few of the integrations our customers enjoy for free — putting you ahead of competitors in your industry.
Want to see for yourself? Schedule a live demo to take our software for a spin and check out what real customers have to say about working with our team.