Did you know that finding the right POS hardware can help your business grow?
It's no secret that modern POS hardware can dramatically shape the customer experience. Try thinking about it this way – when was the last time you visited a retail store or grocery market? How was the checkout process? Did the POS hardware appear old or outdated?
As payment and POS technology continues to evolve, businesses must keep POS equipment up to date. Why? The small businesses with outdated POS systems tend to produce less than satisfactory customer experiences than those with the very latest point of sale hardware and software.
According to recent reports, the implications of a great customer experience are significant. In fact, more than 70 percent of consumers prioritize the businesses that go above and beyond when it comes to delivering a refined customer experience.
So what does this all mean for your growing business?
The 5 Best POS Hardware Vendors for Small Businesses in 2021
If you're investing in POS hardware for the first time or replacing legacy hardware, the process here is the same. First, we recommend taking stock of the point of sale hardware vendor landscape. However, with so many different vendors out there, surveying the landscape is easier said than done, right?
Don't spend all your time scouring the internet – simply consult our POS hardware vendors guide. Below, we'll give you a list of the very best POS hardware vendors for small businesses in 2021.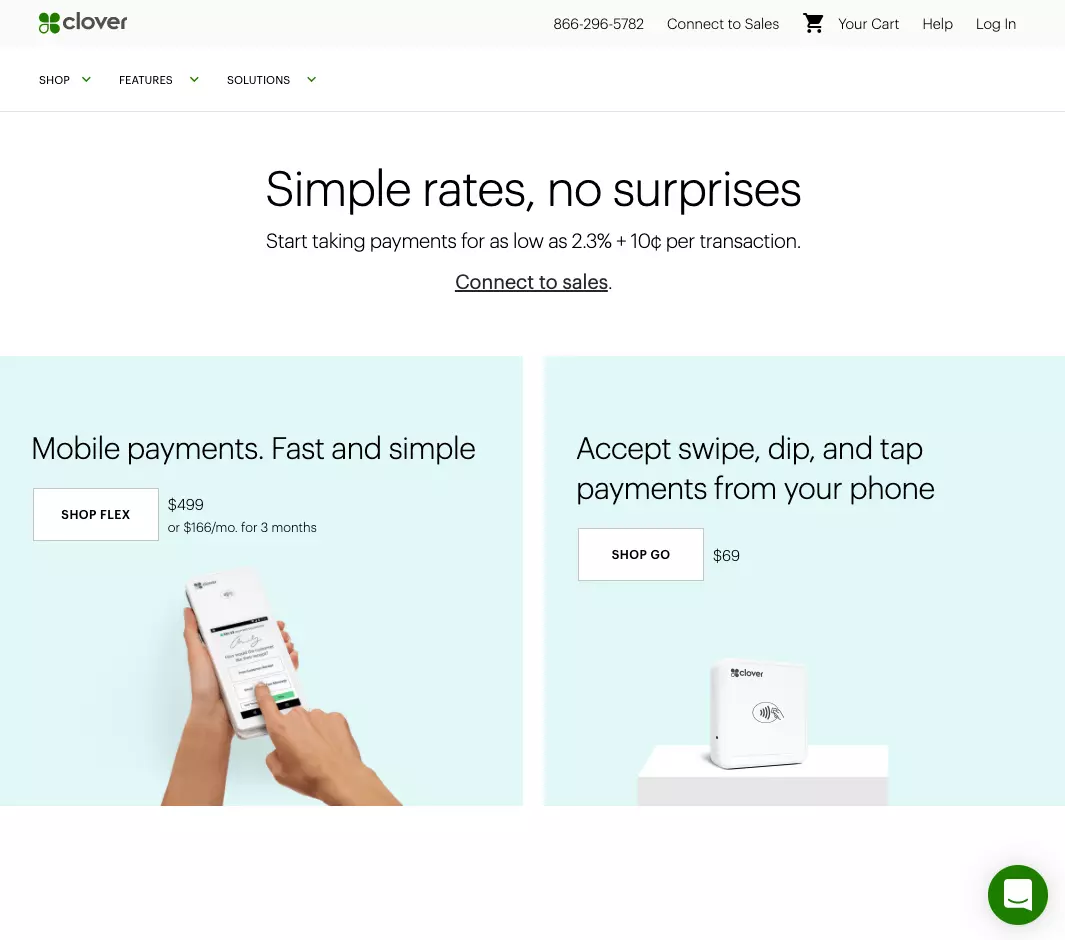 Clover offers customizable POS hardware. With just a few clicks, you can build the system your business needs right now. Additionally, Clover offers new devices, apps, and other mission-critical accessories as your business grows.
Clover's largest, fastest point of sale system comes equipped with all the hardware that you would expect, including a cash drawer and receipt printer. And with no extra costs or hidden fees, you'll never overspend on hardware that you don't need. Moreover, the station comes packed with plenty of processing power to help you run your business faster – update inventory, manage your staff, take orders, and pull reports in seconds!
ShopKeep has you covered with stylish, reliable hardware that won't break the bank. Tailor your POS hardware to your business, not the other way around. With all-in-one solutions, hardware bundles, and a la carte options to meet your unique needs, ShopKeep is a great solution for almost any business type.
If you're just starting out, ShopKeep's starter kit gives you high-quality and secure iPad POS hardware kits. Depending on the size of your business, these kits can be combined with additional add-ons including receipt printers, barcode scanners, thermal paper case, barcode labels, and more.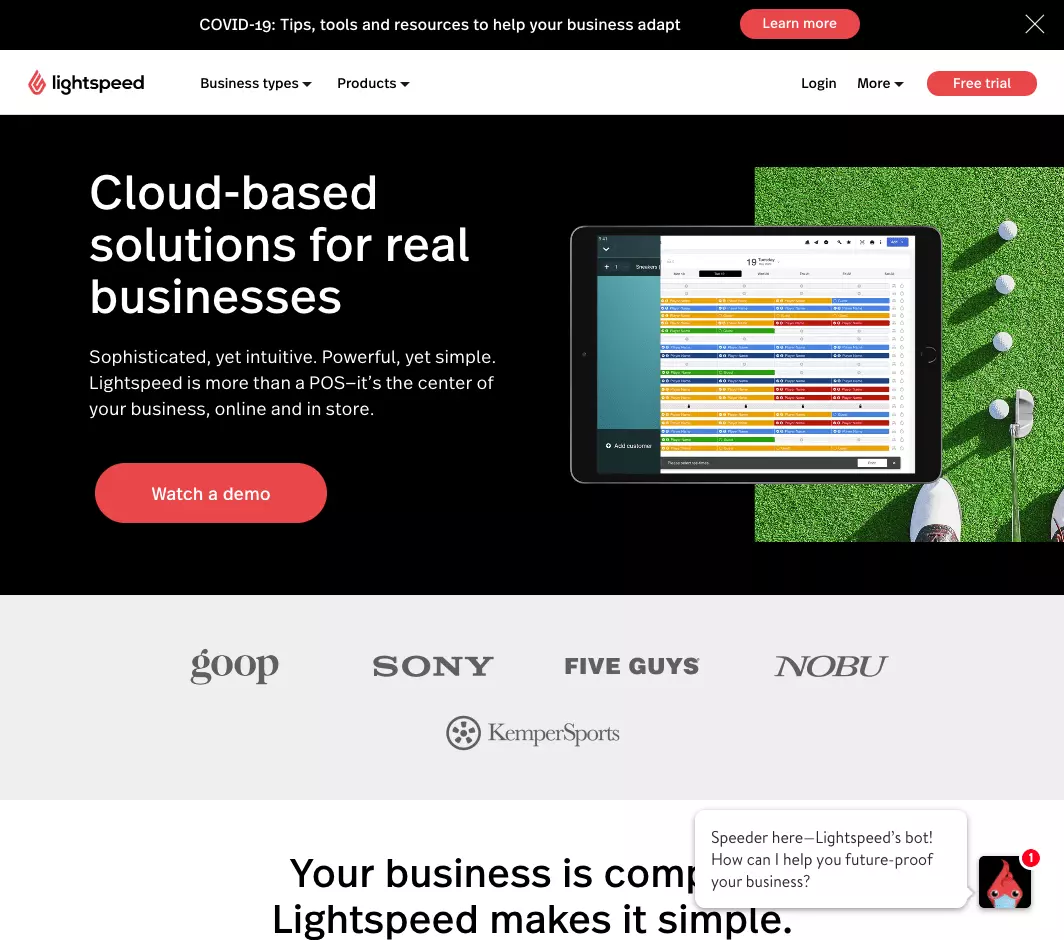 Lightspeed Retail is designed, built, and tested for computers running both Apple's macOS operating system or Microsoft's Windows operating system. Whether you're stationing your POS on a counter or using a mobile device, Lightspeed offers all the hardware you'll need to start generating business.
For example, Lightspeed's iPad hardware kit comes equipped with a LAN receipt printer, cash drawer, bluetooth scanner, iPad stand, and receipt printer. If you don't want the entire hardware bundle, Lightspeed offers individual add-on hardware – label printer, mobile tap, USB barcode scanner – to get you started immediately.
There's a better way to sell with Shopify. Browse their most popular retail hardware or create a fully-customized solution for your unique business – the choice is yours. Shopify's retail kit gives you all the hardware that you'd expect including a chip reader, iPad stand, and more. Shopify's hardware is powered by a distinct point of sale app, giving you complete flexibility to sell anywhere and accept payments.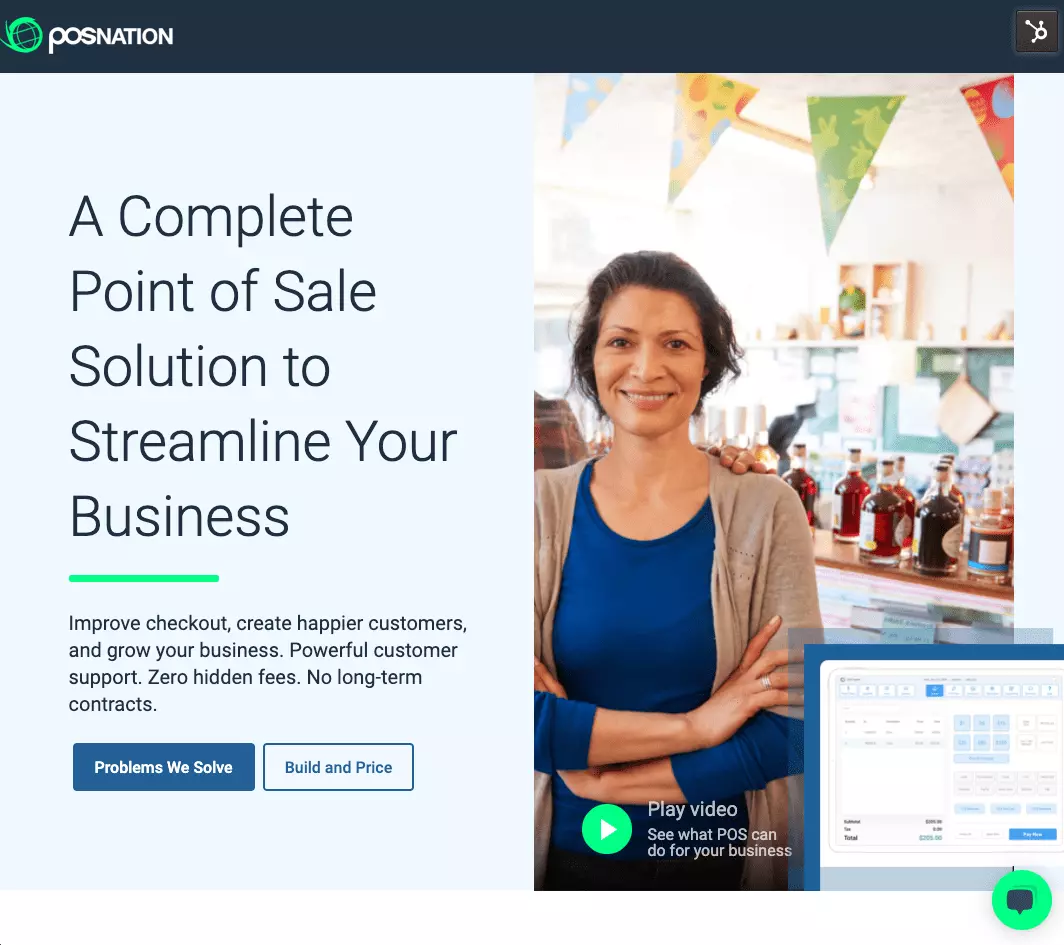 Your search for a complete POS solution is over.
POS Nation offers advanced point of sale hardware and software to power your retail store, liquor store, grocery or market, convenience store, tobacco shop, lawn and garden center, hardware store, or clothing and apparel store.
Even though we've been around since 2001, our company still has a start-up mentality. We've been there. We understand the needs of new businesses, as well as those businesses that are already established. We'll work with you to create a custom solution designed to meet your unique needs. Moreover, we're here to help you get started. Our complete point of sale solutions are backed by 24/7 support!
Features:
Fully-Configured Hardware
We pre-configure all of your hardware.
Ships in one single box.
Nothing to install.
Plug in and start ringing up transactions.
Personalized Software
Industry-specific.
Pre-loaded with your inventory.
Integrated Payment Processing
Take all forms of payment.
No need for external payment systems.
Backed By 24/7 Support
With one call, we are here for you and your business.
POS Nation Powers Small Businesses Nationwide
There's a reason why more small businesses choose to partner with POS Nation.
We provide small businesses with powerful point of sale software and hardware. Our wide range of products, low-cost delivery, and superior customer support makes us a premier provider of everything point of sale. And with the new retail of CAP Retail, we now offer software with in-house R&D. In this way, our customers always have the most powerful and relevant POS features.
Tipsy Barrel made the switch from Clover to POS Nation. Located in Fort Mill, SC, Tipsy Barrel uses POS Nation's powerful point of sale solution to track inventory, make purchasing decisions, break down six-packs to individual bottles, and manage labor across the entire business.
Are you ready to get started? We recommend completing the simple quiz below: