Liquor Inventory Software: Top 5 POS Providers for 2023
Dec 01, 2022
•
7 min read
Finding the right inventory software system for your liquor store business is hard. But the success of your business depends on choosing the right one.
How much time are you wasting manually managing inventory? It's a labor-intensive process. Think of what else you could be doing to drive growth in your business.
But there are hundreds of viable options out there, so how do you know which software to invest in?
In this article, we give you our top 5 picks for liquor inventory software, what you should look out for, and how to choose the best software for your business.
Choosing Liquor Inventory Software
Because a more significant business investment like a software system matters more for your business than, for example, what kind of rugs to have in the entryway, we made sure to only include the best of the best in this list.
Additionally, our top liquor store inventory management features guide can help you make a smart, informed decision best suited for your business.
Want to get straight to our top 5 picks? Or see which features you should look out for? Just click below.
We may not have all the answers, but based on our own research, we can recommend these top five industry inventory software giants for your consideration.
We took into account crucial small business factors such as pricing, features, quality, efficiency, and usability when compiling our list.
We also made sure that each recommendation has features and capabilities that make sense specifically for liquor stores. For a more in-depth review of what to look for in point of sale (POS) software systems, review our free buyers' guide.

5 Top Liquor Store POS and Inventory Software Systems
Best Liquor Software System Overall
POS Nation universally ranks at the top for quality liquor store POS software systems. "Overall, POS Nation proved to be the best POS system for liquor stores...POS Nation scored a 4.5 out of 5," according to industry experts.
Our software features include:
Mix and match bottle pricing
Case break inventory tracking
Dynamic reports
Age verification tools
Customer relationship management (CRM) analytics
Promotional tools
State-specific requirement reports
Profitability reports
Vendor management databases
While using POS Nation, cashiers can quickly confirm a customer's age, staff and managers can easily monitor inventory, and employee management is a breeze.
Our software does the bulk of the behind-the-scenes work for you and prepares your business for success and growth.
We have helped thousands of retail liquor stores build a customized, integrated software solution from the ground up and become satisfied POS Nation customer partners.
Best Free Software for Startups

Square for Retail ranks as one of the best free liquor POS for online and in-person sales.
Getting started is relatively easy, and even their free plan has an impressive host of capabilities. (You can compare plan options for the features your liquor store needs.) Square allows you to upgrade or downgrade your plan anytime based on your business' changing needs.
Square Basic ($0 initial cost + per-transaction fees) includes:
A POS
Item categories (like a smartphone card scanner)
Global Trade Item Number (GTIN) and SKU support
In-store pickup or shipping features
A website builder
Social media integration
Automatic inventory syncing
eGift card capabilities.
Square Professional and Performance ($12-26/month, billed annually + per-transaction fees, after a 30-day free trial) adds to those basic features with e-commerce tools, inventory management tools, custom domains, customer reviews integration, no Square ads, smart stock forecasts, automatic purchase orders, barcode label creation, multi-location stock management, and vendor management features.
Square Premium ($72/month, billed annually + per-transaction fees, after a 30-day free trial) has custom pricing based on your business needs and adds even more capabilities such as reduced transaction fees, increased processing times, and steeper shipping discount rates.


Best for Smaller Ventures

IT Retail's market POS software is ideal for smaller liquor stores, like mom and pop establishments that sell alcohol. Their system includes basic features that get the job done, no-frills or fluff, which for many businesses' purposes is just right.
But their software support and structure is next level.
IT Retail is PCI DSS compliant, utilizes CarbonBlack security, and includes powerful malware, exploit, and ransomware prevention augmentation by ESET.
They are also an active Microsoft Gold Application Development Partner.
With a software program 25 years in development, they've been able to come up with a comprehensive cloud-based inventory management solution so that you can see sales, inventory, employee performance, and more from any device (like your laptop, tablet, or phone.)
Their liquor store point of sale software helps liquor stores manage common issues like low inventory, employee theft, and age-restricted items with actionable business insight reports.
Fully supported for Apple Pay, Google Pay, EBT, EMV, and swipe and credit transactions that work even without internet access!
IT Retail's POS for liquor stores is specially designed for lightning speed checkouts, smart tracking, and consistent reliability.


Best for Seasonal Promotions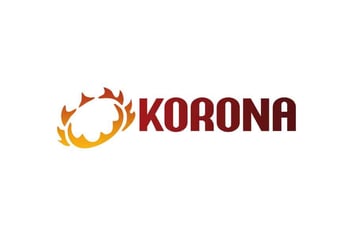 KORONA software is excellent at accommodating seasonal inventory changes that many liquor stores experience, as well as handling varied and frequent promotional programs.
They are all about ease of use and taking away extra business operational concerns so that you can focus on selling.
Their cloud-based POS system is streamlined, well-designed, and has many desired features for liquor stores.
Inventory can be tracked using their system from handheld devices, and product trends can inform your future promotions.
KORONA has you covered if you're looking for:
Detailed cashier reports
Theft prevention software
Accounting integration
Promotional capabilities
Automatic inventory ordering
Overstock warnings
Employee time tracking and payroll
Franchise scalability
Age-verification reminders
Customer loyalty programs features
All KORONA software updates are automatically installed in each of your POS terminals for the duration of your subscription, so you never have to double-check.
If this software system sounds like a good fit for your liquor store, check out a complete list of KORONA's POS features on their website.


Best Cashiering and Customer Service Features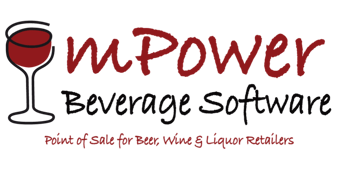 mPower Beverage software has the slickest cashier tools for speedy checkouts and provides streamlined customer service features like no other.
Managing a liquor store with thousands of items can become an incredibly time-consuming process, but mPower makes this process easy and intuitive with their software.
Their POS and inventory software gives you real-time actionable data to make smart, agile business decisions in a highly competitive marketplace.
mPower is designed for retail beer, wine, and liquor stores of all sizes and is a great tool to keep your business running smoothly on all fronts.
Compare their system's features with other liquor store solutions' on the market, and you'll find superior features.
MPower offers case breaking, mix and match pricing, multiple location support, ordering suggestions, an application programming interface (API), pricing tiers, multi-store data synchronization, and centralized pricing and promotions.
If your state and local laws permit, you can connect with customers using mPower's built-in rewards program. You'll be able to see who your best customers are, track their purchase history, and stay in touch with them through email marketing services.
Additionally, their popular integration partners include QuickBooks, Drizly, BottlecApps, CityHive, Wine Fetch, and Beverage Media (BevSites). If you're looking for exceptional customer service and cashiering support, mPower POS software is a great bet.


Essential Liquor Store Software Features to Look For
We serve thousands of liquor store customers and wanted to pass along the top features the most successful store owners use!


Age Verification
If you're selling liquor in the United States, this is a must-have feature. Ensuring that age verification is seamless means faster transactions, speedier checkouts, and safeguarding both your customers and employees against unknowingly breaking the law.


Mix and Match Pricing
At the end of the day, your goal as a wine or liquor store owner is to move product and make sales.
With the mix and match pricing feature, you can bundle liquor, wine, or beer into enticing deals that make sales even easier.
Advanced Inventory and Tracking
Like any business owner, your location will offer a variety of products. Ensuring your inventory counts are accurate involves excellent tracking capabilities.
This includes case break inventory tracking which updates your counts if you sell a single item from a larger box, case, or six-pack, and often goes hand-in-hand with mix and match pricing!
View our complete list of need-to-have features here.


Choosing the Right Liquor Inventory Software: The Choice is Yours
Now that you have a better understanding of the best liquor store software options on the market today, what will your next step be? Implementing the right POS system for your liquor store is critical for its success.
You need a POS system that allows your business to run smoothly, catches problems before they start, and plans ahead for growth.
Most importantly, your software needs to enable business owners and managers to operate a safe, secure, and profitable business.
If you're interested in learning more, we recommend watching our free webinar on increasing your liquor store profits.
Or, if you want to see exactly how we help hundreds of liquor stores manage their inventory, schedule a demo with one of our liquor experts.