In researching and talking to payment processors, you may have come across something called cash discounting. Whether it's new to you or not, our merchant services experts are here to break it down.
How Do Cash Discounts Work?
Traditionally, business owners are charged a percentage of each credit card transaction. Cash discounting passes these processing fees on to customers who use credit cards so businesses don't take the financial hit.
Say a customer is charged 10 dollars for their purchase. If they choose to pay in cash, their total will remain the same. But if they choose to pay with a credit card, the customer will be charged a small fee as part of their purchase total to cover payment processing. Instead of being charged an even 10 dollars, the customer might be charged 10 dollars and 39 cents.
Cash Discount vs. Surcharge
Something important to keep in mind is that there's a fine line between a cash discount and a surcharge. When you offer a discount to customers who pay in cash at the register, that's a cash discount. When you charge an additional fee to customers who pay with a card at the register, that's a surcharge. In the U.S., cash discounting is legal in all 50 states. However, there are laws against surcharging and it's prohibited in 10 states.
Considering a Cash Discount Model
Cash discounts sound pretty great, right? But the truth is that not all businesses will be successful using a cash discount model. We've outlined a few things to consider below.
Industry Norms. How common are cash discounts in your industry? Does it make sense for your business to charge processing fees?
Purchase Amounts. What's your average sale? Depending on how large or small your transactions are, it might make sense to have a fixed processing fee.
Safety Risks. While there's less of a risk of credit card fraud when you get more cash payments, it's also easy to walk into a store and steal cash from a register.
Competitors. Do you have regular customers? Would they become frustrated if they prefer paying with a card and take their business to your competition?
More Cash Purchases. Cash discounting might result in more cash purchases. Do you have the time and staff coverage to make more frequent trips to the bank?
Additionally, there are several guidelines vendors have to follow if they utilize cash discounting. This includes cash discount signage being posted at the door and at checkout, as well as the service fee, base amount, and total transaction cost being clearly displayed on receipts. (There are more rules where those came from… so get in touch with us if you want to learn more!)
Cash Discounting + Your Business
If you're considering cash discounting for your business but want to make sure it's the right move, don't hesitate to reach out to our product specialists. Once you've put some thought into the basics, we can help you decide if a cash discount will be beneficial or not.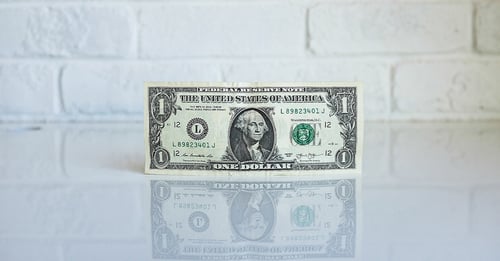 And if you're already sold on cash discounting, make sure you're working with industry experts to implement it. Without the correct technology programmed into your system, you have to cash discount manually, leaving room for error. If a fee is incorrectly applied to a transaction, it can be considered a surcharge and potentially hurt your business.
Request a POS Nation quote or build your system to get started with us!