Small Business Email Marketing for the Holidays
Sep 09, 2020
•
5 min read
Emails are a valuable small business marketing tool every day of the week — but they're especially important during the holiday season.
If you don't already collect customer emails, now is a great time to start. Because, holiday season aside, there's nothing more valuable than having external touch points with your customer base.
4 Reasons to Use Email Marketing for Your SMB this Holiday Season
Email is a low-cost, and potentially free, channel to market through and drive sales. But if you've never utilized email marketing, why start now? What benefits would it provide your small business? Let's dive in.
1. Get Existing Customers Excited to Shop with You
For those of you who are on top of collecting customer emails, this is the perfect opportunity to create a long-lasting relationship.
They gave you their contact information, so what do they get in return?
Make your customers feel like they've got "VIP status" now that you're emailing them. Otherwise, if they don't see the benefit of receiving emails from your business, they'll unsubscribe in a heartbeat.
2. Promote Holiday Specials
This may seem obvious, but take advantage of email marketing to promote your holiday specials.
Consumers start looking for the best deals early – so make sure you're ahead of the game.
Slapping a 30% OFF tag on your items isn't always enough, so channel your inner sales rep and start thinking about unique ways to really sell your products.

3. Use Email to Send Virtual Receipts
Nowadays, people want to avoid direct person-to-person contact in public — and honestly, they're tired of keeping track of physical receipts.
Save paper and opt to send email receipts this holiday season. Your POS system should have this capability, and if it doesn't… well, we've got your back!
But what does this have to do with email marketing?
Good question.
Offering to send customers a receipt via email is another sly way of collecting their email address for marketing purposes. Instead of asking for it directly, the customer is giving you their email voluntarily — and they don't mind because it's to their benefit.
And on the email receipt itself, you have an opportunity to provide them with an "exclusive" offer, like a coupon they can use next time they visit your storefront.
4. Improve Your Marketing in the New Year
This is where your business reports come in. You'll absolutely want to check your inventory, profits, and daily reports to see how you performed this season.
But, marketing reports aside, your customers are a great resource when it comes to gauging how successful your business was throughout the holidays.
Email marketing isn't only about sending out coupons and promotions. It's also about making room for improvement.
In the new year, once everything has calmed down, send out a survey or some other prompt for customer feedback. If anyone can tell you what worked and what didn't this year, it's the people who were in your store having the real shopper experience.
Holidays aside, you can use surveys any time of year to get honest feedback about something you may have been testing out for the first time.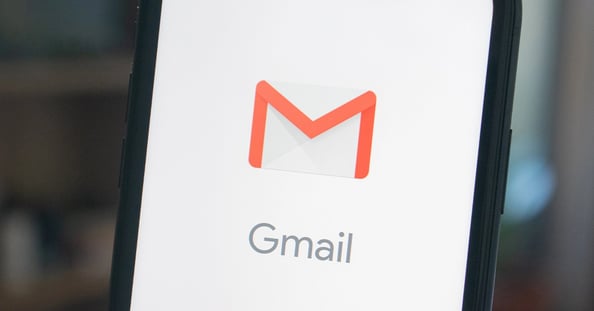 How to Nail Small Business Email Marketing
Now, to business — what makes a great marketing email? Here are a few tried and true tips for the primary components of your email communication.
Email "From" Address
Receiving an email from 'marketing@liquorstore.com' or 'info@lawncenter.com' doesn't exactly inspire the warm and fuzzies. Additionally, it's an immediate indicator that you're being emailed from a list or as part of a marketing campaign.
If you're able to, include a personal email address like Liz@YourLocalGardenCenter.com, for example. Your existing customers will recognize the name and be more likely to open the email.
Subject Lines
Getting folks to open your email is half the battle. It's not only important to spice up what's in your email, but what's on the outside, too.
For that reason, the sender email address, as well as your emails' subject lines are incredibly important, as they're what will entice customers to open your email in the first place.
Just be careful and try not to use spammy words that will send your messages straight to junk mail. (Want a list of spam trigger words to avoid? Check out our guide!)
Include humor, facts, and other eye-catching content that will help your customers to hone into your email during a time when they'll be barraged by everyone else's offers as well.
Content
Lastly, there's the meat and potatoes of your email: the content.
The offer and message is everything, as email subscribers are just one click away from unsubscribing or removing themselves from your mailing list.
To keep them engaged, use high-quality photos and write up fun and interesting descriptions for what you're trying to push. Why should a customer purchase this item for their family member, friend, or significant other? It's the season of giving, so position your product as the perfect gift.
Try sending some fun sneak peek emails to tease what's big this holiday season. Maybe you've got some exciting new products in stock, or maybe you've got a huge promotion just waiting to launch. You could even try sending out some exclusive "member" offers that are only available for those on your email list.
Coupons, specials, discounts, contests are just a few ideas which are more likely to capture customer attention.
Helping Retailers Gear Up for the Holidays
As point of sale providers for retailers like you, our job is to support our small businesses through this hectic time of year. It takes a lot of preparation, but it's all worth it in the end!
Are you looking for more tips to get you ready for the busiest time of year? Be sure to check out our free resource, The Retailers' Guide to Black Friday, Small Business Saturday, and the 2020 Holiday Season.
And if you're looking to upgrade to a more powerful and customized POS solution, you can schedule a live software demo with one of our product specialists!