Your business is one of a kind — and the software behind it should be, too.
If you're in the market for a point of sale system to help your specialty retail store grow, look no further. We've outlined a few of the most important features you should keep in mind throughout your search.
Why Specialty Businesses Need Specialty POS Software
Before you decide to purchase whatever POS system your next door store owner currently uses, there are a few reasons why unique businesses like yours can benefit from a specialty POS solution.
The first reason is hardware: depending on how niche your store is, you'll likely need specialty equipment, and these peripherals will need to integrate or work as seamlessly as possible with your system. Frankenstein-ing a system together after the fact will only lead to further pain down the line.
The second and most important reason, is that specialty POS software can also include all the features your store needs. Contingent on your business type, there is a good chance a POS vendor out there will offer those features out of the box, meaning you don't end up paying far more after purchase for add-ons that are required to run your business.
The 4 Most Important Specialty POS Features
From our experience with hundreds of specialty retail customers, we've identified four different feature buckets all specialty retail shop needs in a point of sale system.
These include inventory management, barcoding, usability and support, and reporting and customer loyalty. Read on for the full breakdown!
1. Full Inventory Management
Streamlining Inventory Counting: Whether you need to keep track of dog biscuits, necklaces, or sporting equipment, calculating your inventory by hand at the end of each day is a waste of your (and your employees') time.
Reports and Restock Notifications: A powerful POS solution doesn't only update your stock and sales data automatically, but it also allows you to access real-time reports and notifies you when a particular product is running low.
Unlimited SKUs: And if your store has a large number of products, you'll want to consider upgrading sooner than later.
Many POS providers limit the number of products you can import into their software. If you need space for more inventory, you typically have to pay to increase capacity.
You shouldn't have to worry about paying more for growing your business. Luckily, POS Nation's software is capable of handling an unlimited number of SKUs. Easily expand your inventory — and even place multiple orders to your suppliers from our easy-to-use system.
Want to see inventory control in action? Schedule a live software demo!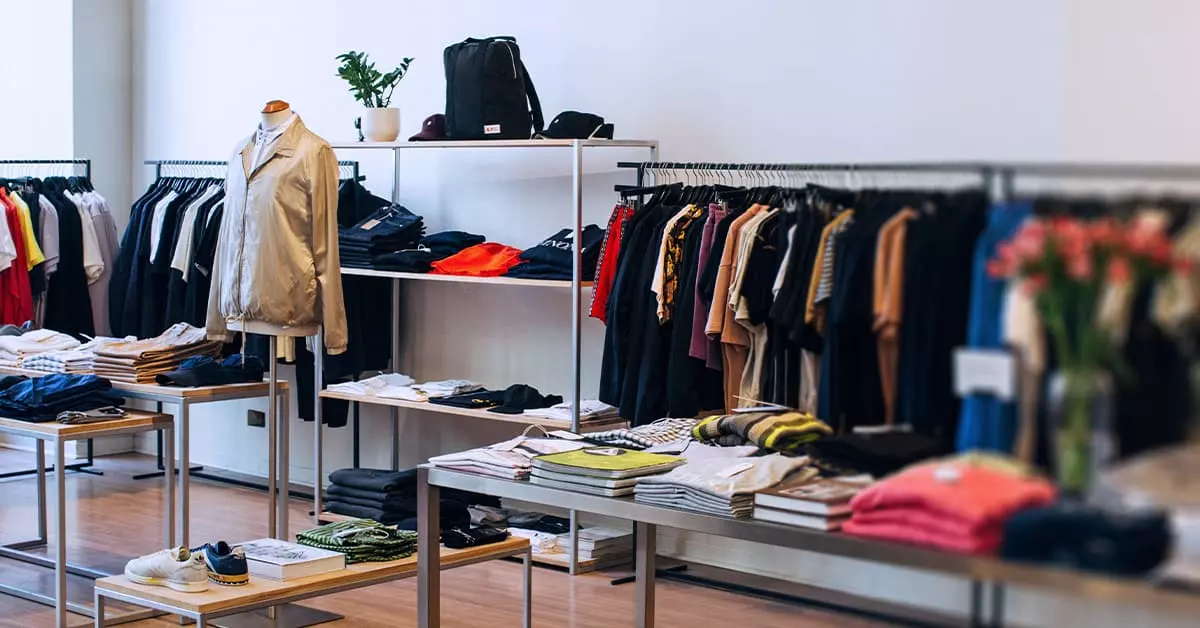 2. Barcode Printing and Scanning
While we're on the topic of inventory, we're sure you have several unique items that don't come with a traditional barcode.
If that's the case, you want to make sure you're investing in a POS solution that can integrate with a barcode printer and scanner.
Think of the time you've spent keeping track of specialty items manually.
Rather than write out prices on product stickers, you can quickly print custom barcode labels that fit each item perfectly. And when it's time to import or count the items, simply scan them with your barcode scanner and the POS system will update automatically.
Your POS solution should make your job easier — not more difficult.
3. Ease of Use and Reliable Service
Running your store can be increasingly complicated given the amount of technology and competition out there.
Some systems are so complex that you can spend a significant amount of time getting trained up — and then training your employees afterwards. For other solutions, setting up the system can be as simple as plugging it in, easily giving you an edge over competitors.
Unsurprisingly, for most store owners, the appeal of switching to a modern POS system is the time it saves them.
It's extremely important that a POS provider has accessible support representatives that can walk you through the installation process and be available if you need help. When considering a provider, ask yourself: Do they train me and my team? Do they offer 24/7 service? Do they have an in-house support line to call? How can they help if something goes wrong?
It's not uncommon for POS providers to disappear after you purchase your system.
POS Nation offers a plug-and-play solution that's easy to use and backed by 24/7 in-house tech support and training. From installation to SKU integration, be sure to choose a POS provider who will be there every step of the way.
4. Business Reporting and Customer Loyalty
Reporting and Analysis: Your unique business offers a wide variety of items, appealing to several types of customers.
To match product diversity, look for a POS system that can create customizable data reports, allowing you to filter by the top seller, highest rated, most profitable, or even frequent buyers.
You can even monitor your peak hours to figure out when your shop is busiest. This will help you decide when you need to schedule the most employees.
Customer Loyalty: Your point of sale solution can also help you get to know your customers better. A comprehensive loyalty program allows you to reward your frequent buyers with in-store credit, create sales on popular items, produce custom gift or loyalty cards, and generate long-lasting relationships with happy customers. Keep track of their purchase history and contact information so you always know how to get in touch — and what to offer.
Finding a Specialty Retail POS Solution for Your Business
There's a lot to consider when looking for a point of sale system for your business. Be sure to do your research and ask questions. This is a big investment, and you want your solution to be the perfect fit!
You're not alone on your journey, however, and you can count on our team of industry experts to help you through the process. To get started, contact our product specialists at sales@posnation.com or 1-877-727-3548.