Point of sale systems provide retailers with benefits including faster checkout, a record of all transactions, in-depth business reporting, and loss prevention capabilities.
When it comes to liquor stores, there's one POS system feature that's a complete game changer. Inventory management.
We've served thousands of liquor stores — and we're here to share four powerful inventory control must-haves that make all the difference.
1. Inventory Scanning Devices
The first point of sale pro tip for liquor store owners: use handheld inventory devices!
When you use our point of sale software, you can easily integrate your system with a handheld inventory device. You can even connect to a smartphone or tablet via Bluetooth and use that, too.
Having an integrated handheld device allows you to scan and upload inventory data to your point of sale software immediately. Receiving new inventory and managing current counts is a breeze with our POS solution's many device options.
Want to see this in action? Schedule a live software demo!
2. POS Barcode Printing
You're sold on utilizing a handheld inventory device for inventory counts, but how cohesive are your barcodes?
If you carry speciality items that don't come with barcodes, such as craft beers and artisanal wines, it's recommended to create a custom barcode for these products so they can be accurately tracked.
With our point of sale software, you can choose from the many templated shapes and sizes of barcode labels — or create custom tags.
Not only does barcoding your products ensure that everything is accounted for in inventory counts, but it discourages theft. Given the value of your products, this feature can reduce shrinkage in your liquor store.
Barcode printers can easily be integrated with your POS system so you don't have to self-label products and worry about items being missed.
3. Case Break Inventory Management
As a liquor store owner, you likely sell select products as individual items and others as cases. If you aren't using a POS system that can tell the difference, managing inventory can be a real headache.
With our point of sale software, keeping track of case breaks is a one-time task. Create a parent-child relationship in the system and you'll never have to tell it how to manage this inventory again.
Your POS solution will know that one brand of wine comes in cases of 8 and the other is purchased in cases of 12. Then, as individual items are sold, the software knows to subtract the 'child' product from the 'parent' product, keeping your counts up-to-date.
You'll never have to manually account for the cases of beer, liquor, and wine that are broken up!
4. Pre-Loaded Liquor Inventory
The best feature of them all? Liquor inventory data baked right into your POS software.
Instead of creating custom barcodes for all of your products or managing different coding formats from multiple vendors, we make sure this is organized and all in one place.
When you run your liquor store with POS Nation's software, you can enjoy a complete liquor list that we upload directly to your system.
Let us handle your inventory imports so you can focus on managing your business. (Is pre-loaded inventory management exactly what you're looking for? Get a sneak peak!)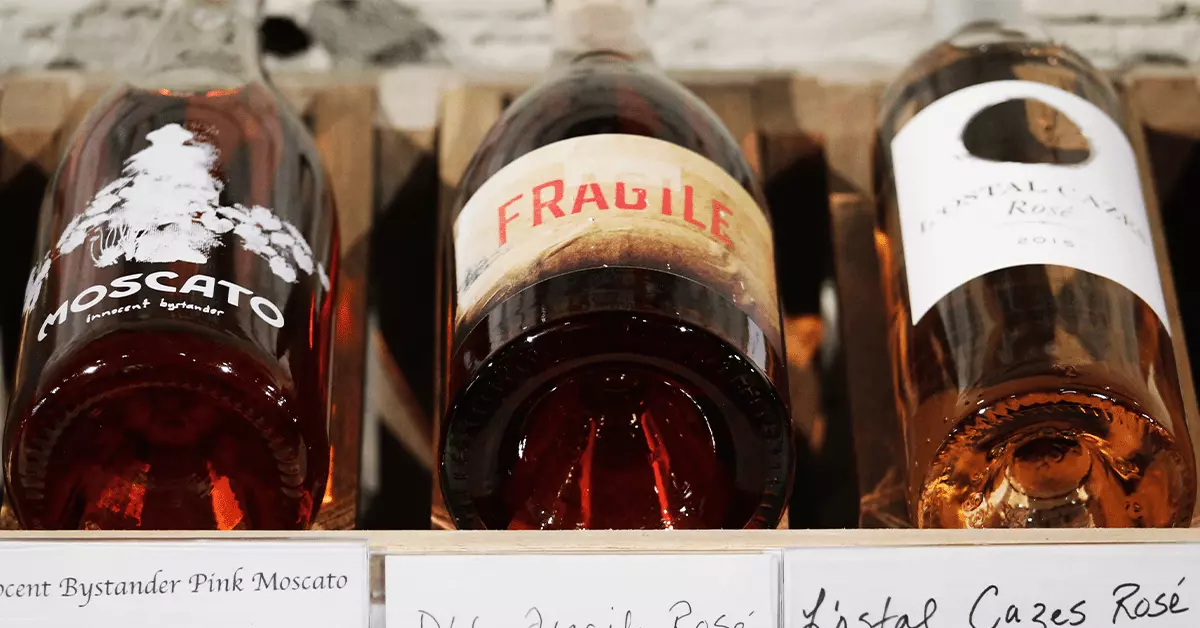 Upgrade Your Liquor Store Software
Does your current POS system's inventory management let you down? It might be time for an upgrade — and we're here to help.
Point of sale software should be powerful, yet easy to use. As a liquor store owner, you should be on the lookout for a solution that supports the following features:
Age verification
Case breaks
Mix and match bottle pricing
Purchase orders
Inventory scanning
Barcode printing
To take a look at these features yourself, schedule a live demo with one of our liquor industry experts! You can also reach our product specialists directly by emailing sales@posnation.com if you have any questions.